The Price of your puppies includes:
Microchipping
First vaccinations for all puppies ( Except F1 puppies)
Australian infused Labradoodles (ie 50 50s, Australian and 100% Pure Australian Labradoodles) are spayed and neutered before they go to their new homes, unless there is a medical reason why a puppy cannot be done
We also provide:
Dietary, Exercise, Training and Grooming Advice on collection and a Life Long Commitment to you of help and advice should you need it. We also provide a Puppy Sales Contract and Worming Certificate and Veterinary Health Check Certificate and Four Generation Pedigree with each puppy. our puppies are paper and crate trained before they go into their new family homes
Manorborn Puppies have a 2 year Health Contract
In order to reserve a Manorborn Puppy, we require a non refundable £200 deposit. Once this is received we will send you our Manorborn e-book and other helpful material to further your research. We also send you regular updates of your puppy's progress from birth. Should you not be entirely happy with your puppy when you attend our Viewing Day when the puppies are 5 weeks old, then your deposit will be refunded. We will however return your deposit should we feel that you are unable to provide a suitable home or if we feel that you have further research to make. not everyone that enquires or wants one of our puppies is suitable, so a completed Application/Enquiry form is the first step to suitability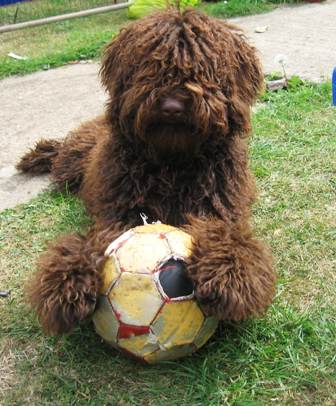 Contact Julie to enquire about our forthcoming litters. Feel free to fill in the application form, email or telephone.
Tel 01432 820997/07775 738907
There are cheaper puppies available but The quality of our puppies reflects the price, and genuine breeding lines as well as the high level of care and socialisation they receive whilst in our care. You will most certainly find cheaper puppies in the UK - however, as Founder members of the UK Doodle Club and UK Australian Labradoodle Club, we pledge to our customers/Families that our puppies are bred from FULLY Health Tested Parents and raised in the home where they are well socialised and basic training initialised from an early age. We are confident that you are receiving a Labradoodle Puppy that has been loved and sympathetically bred.